In an effort to stay relevant in the blogging world and keep up with my sister over at Glass on the Outside, here's my first edition of Five Things Friday. We'll have to wait to see if it catches on.
1. In the last two weeks I've acquired a new cousin and a new sister. The Wedding Whirlwind of 2016 is officially done and it's been a blast to get to spend some quality time with both sides of our family. Two beautiful weddings, two stunning brides and two handsome grooms all in 6 days in 2 states.
2.  At D & J's wedding I had a conversation with Stephen's cousins Amanda and Mia (who I FINALLY got to meet!) and Mia asked me if I'd ever been told that I look like Natalie Portman. I told her no, but that I have gotten the girl goalie from Mighty Ducks 2. She looked her up, because no one really knows the actress by name, and said "that is totally random and super specific but true."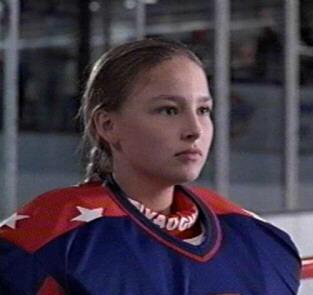 A quick google search shows that since the movie came out in 1994, our looks have significantly changed and I don't really see much resemblance anymore.
3. Yesterday I cut 12+ inches off of my hair. I'd been thinking about it, but then the stars aligned and Jonathan fell asleep and Matt was home to keep an ear out for him waking up so I seized the opportunity to run to Great Clips and do it. It's a little shorter than I had anticipated but I think I like it.
4. My nephew turns 8 today. It's hard to believe that it's been 8 years since he was born, but then again he knows more about almost everything than I do, so I can kind of believe it. But if he ever stops calling me "Happy Manda," I'll be super sad. Even when he's like 25.
5. I don't think I ever formally announced that I added a Bucket List section to my blog. I'll probably occasionally add things to it, but probably won't make a big deal out of it like I did for my 30 Before 30 list. Now you know.